Innovation • Communication • Quality
Systems and Automatisms. Installation, Maintenance and Technical Assistance.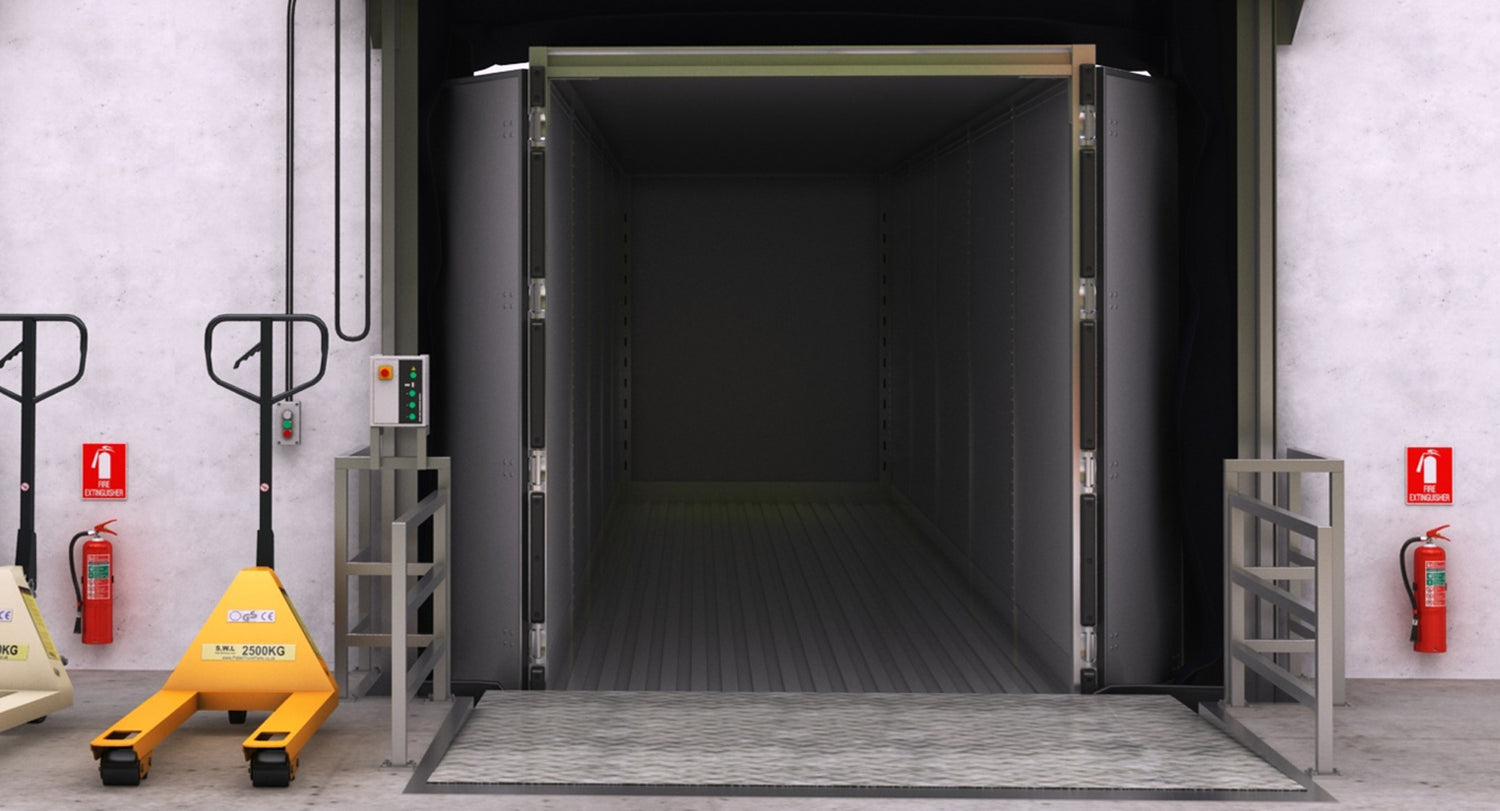 Dock Leveler
Simple, agile and functional, it is the right solution for any loading dock. The hydraulic tipping mechanism and the folding lip allow you to adjust the distance between the loading docks and the truck bodies.
Features of the Dock Leveler
Quality

We present a selection of high quality levelers to satisfy the demanding needs of the industry. Robust, adaptable and simple to use, these dock levelers are dimensioned for loads of up to 6 dynamic tons and have several optional accessories that optimize comfort and safety.
Safety

A solution that simplifies the process of collecting or loading material, ensuring the safety of workers and the material transported.
Comfort

Optimize loading and unloading on your dock by adapting the height of your dock and focusing only on collecting or loading material.